ALL MACHINES
110lbs
330lbs
440lbs
660lbs
770lbs
880lbs
1100lbs
1200lbs
1800lbs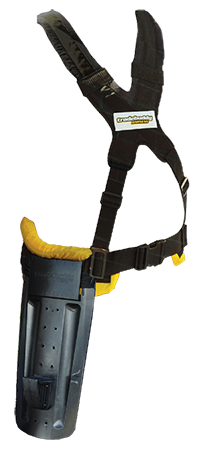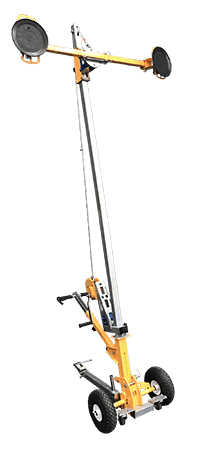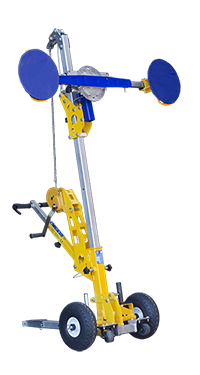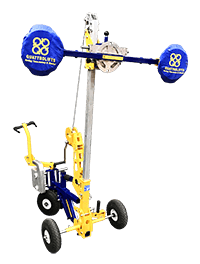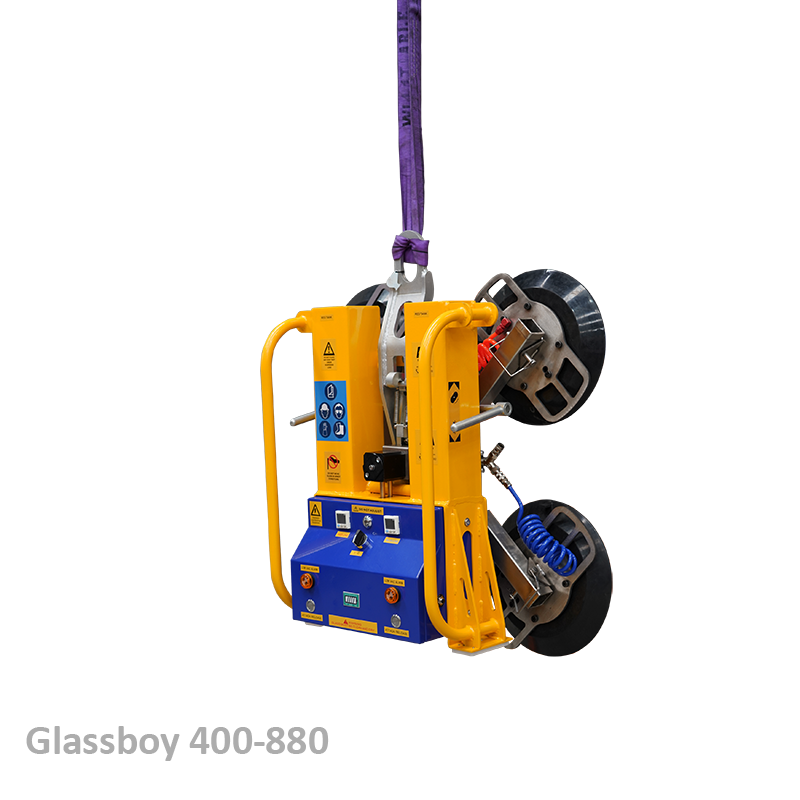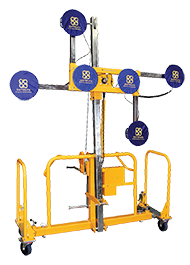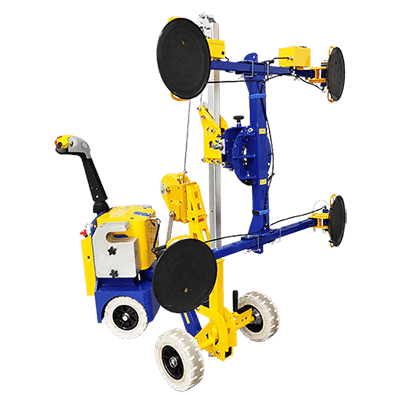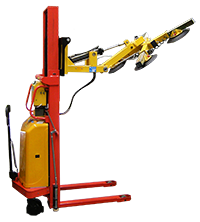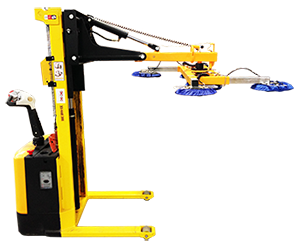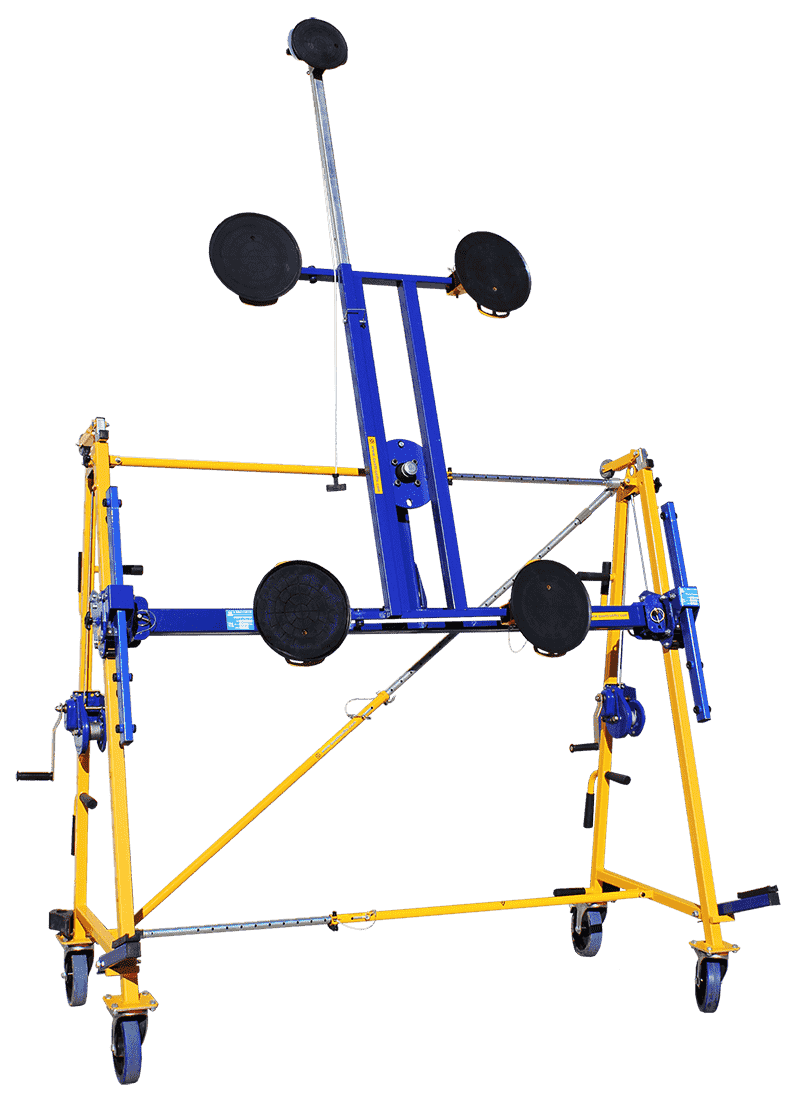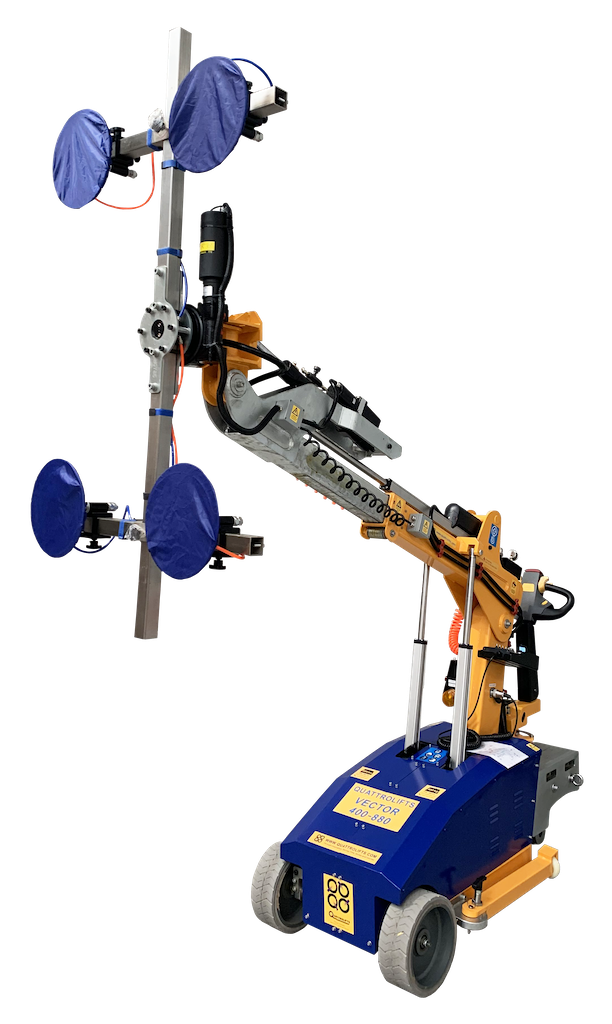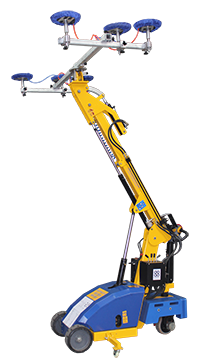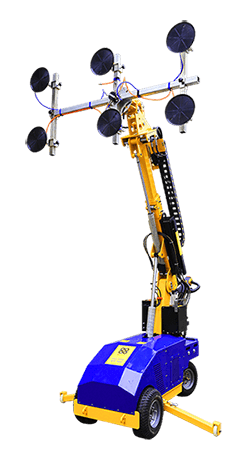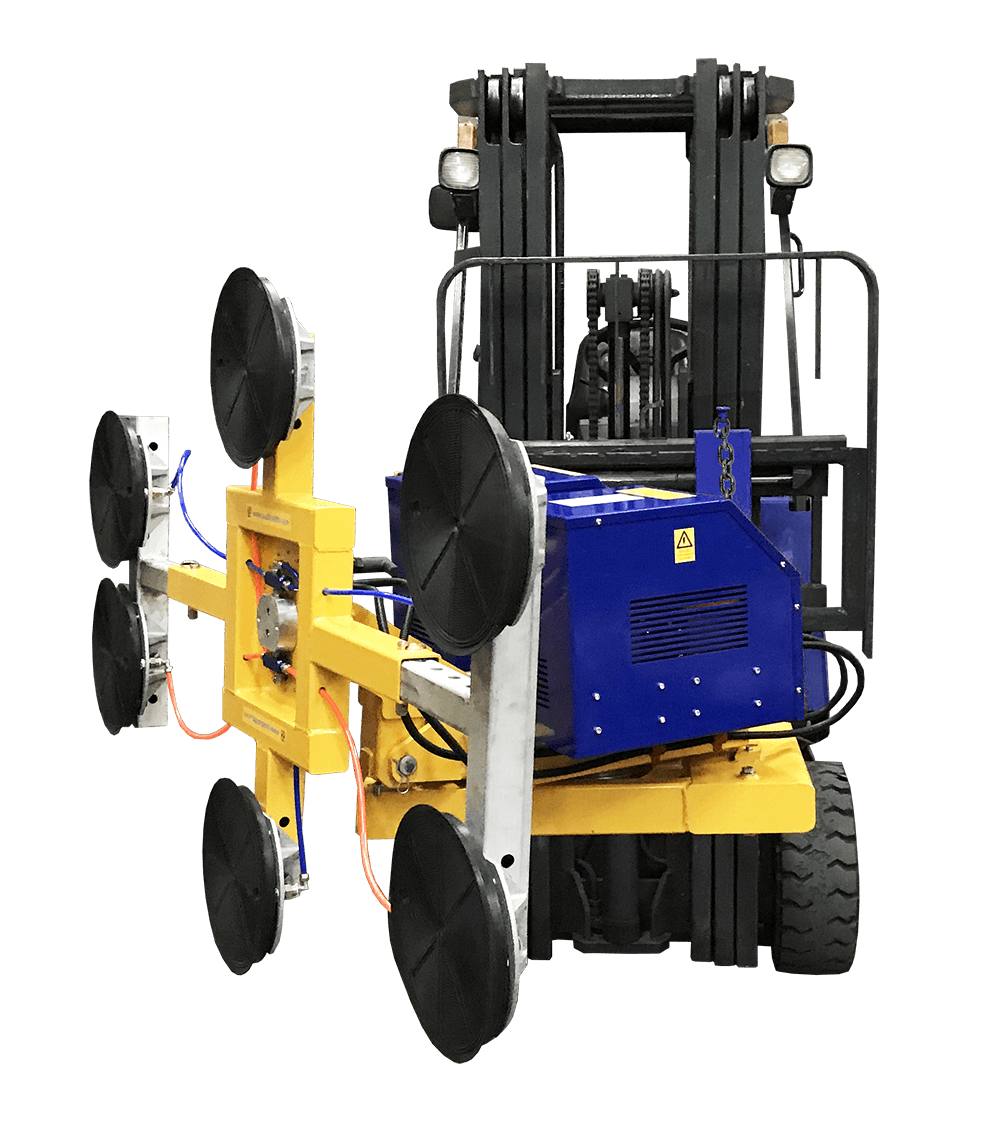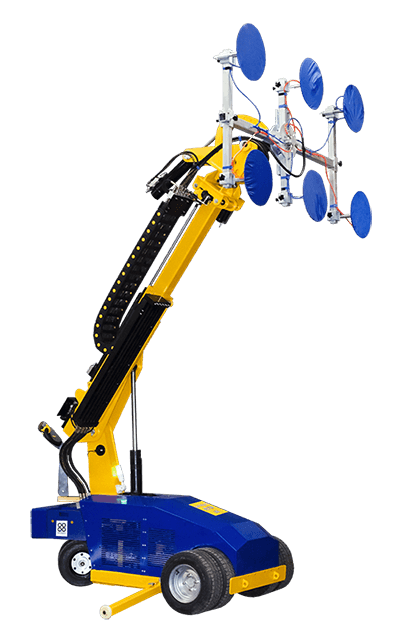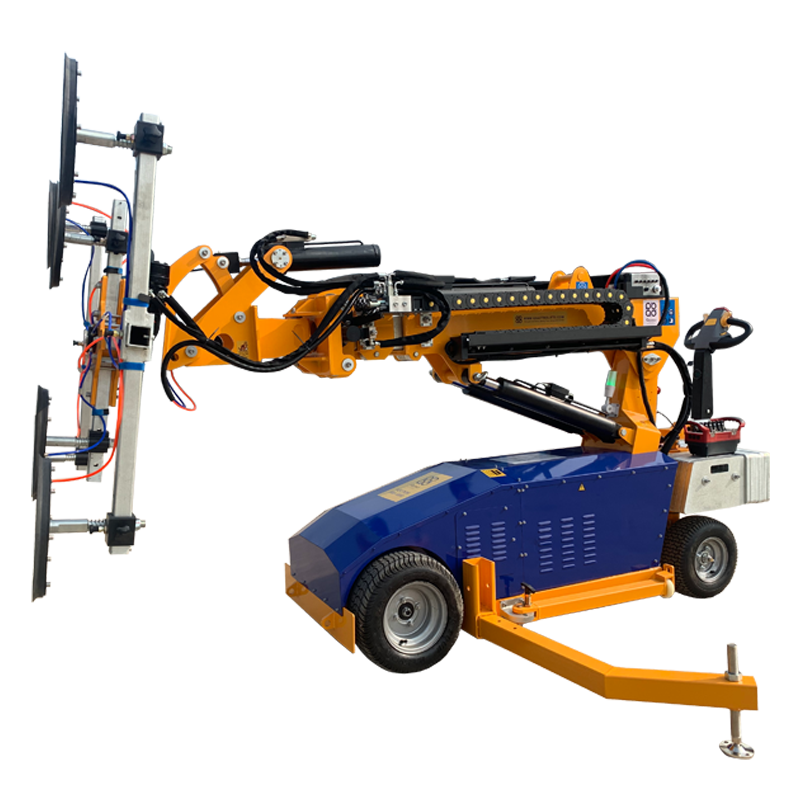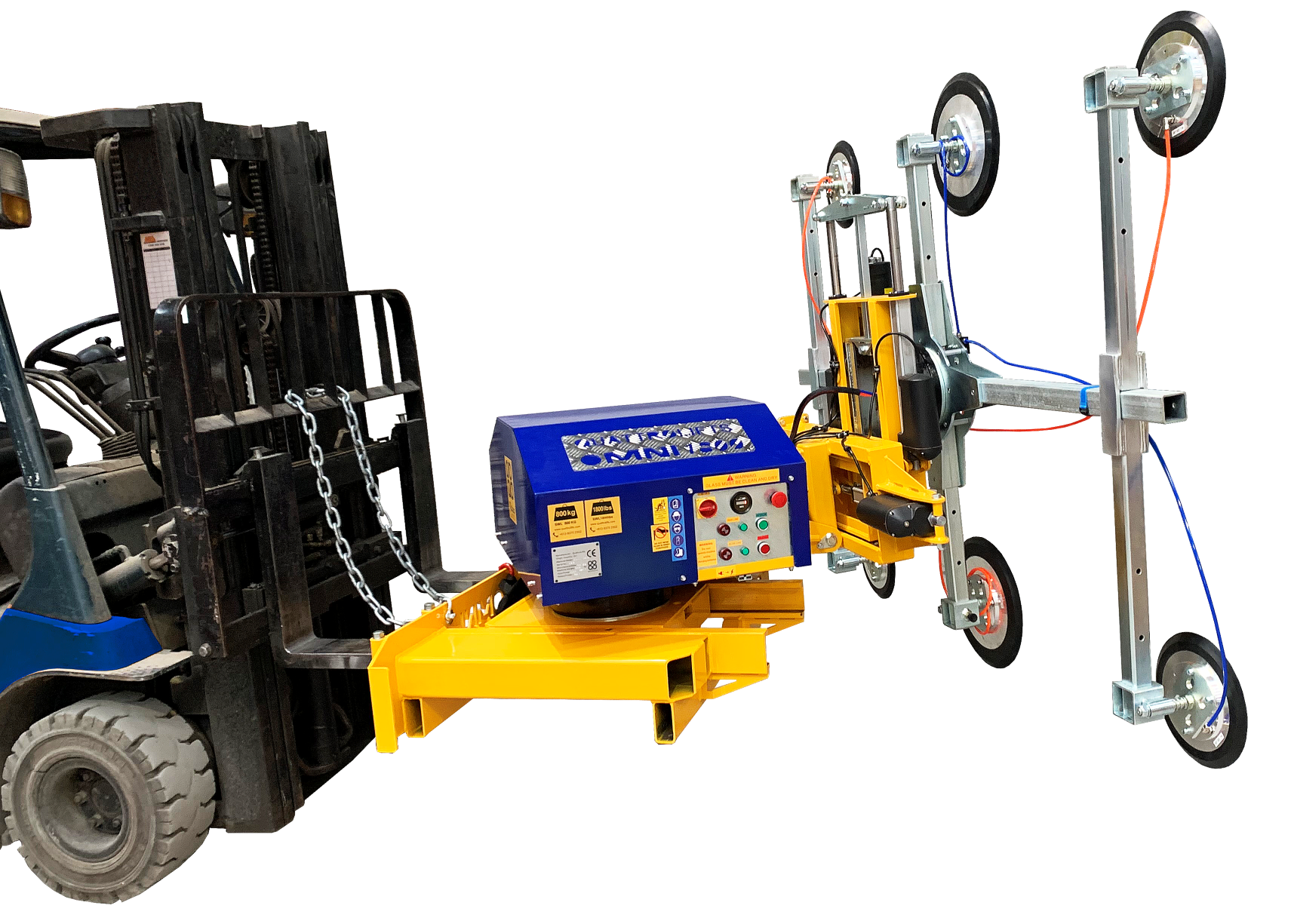 At Quattrolifts, we design, manufacture, and supply a range of high-quality flat glass handling equipment to meet the needs of a wide variety of industry professionals in the USA, and worldwide.
From small glass harnesses designed to enable the wearer to lift up to 110 lbs of glass, to powerful vacuum lifters with off-road capabilities and the ability to lift up to 1,800 lbs, you'll find glass lifting machines on our website to meet all of your requirements.
As the demand for larger, heavier glazed units increases, the ability to maneuver these units quickly and safely is a valuable asset for manufacturers, suppliers, and installation teams across the country, and globally.
Whether you're in the business of glass supply, glass installation, or window and door manufacturing, you're sure to find the perfect glass handling equipment for your specific needs from our extensive range.
Innovative equipment at your fingertips
Our innovative machines were designed to alleviate the issues faced by people working with both glass installation and fabrication. Our products are not only a step ahead of our competitors in terms of innovation and quality, but they are also competitive in price.
So if you're looking for high-quality, innovative glass vacuum lifters for sale, look no further than Quattrolifts. You can view our extensive online range today.
Benefits of using quality glass vacuum lifters
Our high-quality glass vacuum lifters offer many benefits to those utilizing them for their professional work. Here's a snapshot:
Time-saving — Our innovative glass vacuum lifters allow glaziers to complete both on-site and in-shop installations with an increased level of precision, potentially saving hours of manual labor, along with valuable time lost in fixing installation errors.
Money-saving — Our highly efficient glass lifting equipment can save glazing businesses thousands of dollars per year, due to the decreased need for workers to perform time-consuming and expensive labor. Put simply, our equipment allows for more work in less time.
Prevention of injuries — Safer handling of sizable sheets of glass, along with the need for fewer workers, means our equipment provides an overall reduction in injuries, as well as OHS costs.
Who are glass vacuum lifters suitable for?
Glass vacuum lifters are suitable for anyone working in the areas of glass fabrication and installation. This includes suppliers and installers of glass, and manufacturers of windows and doors, in businesses both large and small.
Over the years, we've supplied our quality machines and equipment to a wide range of industry professionals, and are continuing to develop products to help people working on everything from small-scale shops to large-scale construction worksites.
As leading suppliers of quality vacuum lifters, we supply equipment suitable for tight on-site jobs and internal fit-outs, as well as larger capacity equipment to deal with difficult and awkward locations.
An extensive range of vacuum lifters to suit all needs
Since our inception, our product range has grown to now include over fifteen standard machines, with modifications and options that expand the range to more than twenty individual product lines.
Our equipment is suitable for use in factory settings and on location, and is easily transportable in a truck or via trailer — so it can always be on hand as needed.
Here is our full range of glass vacuum lifters, and their associated uses:
Express glass vacuum lifters
Our Express range, which includes the 330T, 440S, 440CW, and 770CWA, was created for glaziers who regularly need to load, transport, unload, and install large plates of glass.
With features such as flexible, adjustable vacuum cups, and extendable wheelbases for improved stability and easy assembly, these glass lifters really are a glazier's best friend.
In common with all of our flat glass handling equipment, the model numbers in the Express range indicate the lifting capacity of each machine, which means you can use them to safely lift glazed units from 330 lbs, all the way up 770 lbs.
Horizon glass vacuum lifters
Designed for manufacturers and vendors, our Horizon range includes both manual and auto-drive vacuum lifters: the Horizon Manual 770 and the Horizon Auto 770. Both models are capable of lifting up to 770 lbs and are highly maneuverable, with 360 degrees of rotation and 70 degrees of side indexing.
Additionally, both models can lift glazed units from horizontal to vertical positions with ease, and can be used to load/unload trucks, tilt tables, edgework machines, and furnaces.
The Auto 770 features an electric-powered rear-wheel drive and side shift for effortless precision movement, while both models are available with optional upgrades such as vacuum cups for curved glass, and window frame carriers.
Omni glass vacuum equipment range
Our Omni range was created to provide a highly flexible lifting solution — not just for a glass, but also for stone, metal, plastics, and laminates. When securely attached to a forklift, the Omni 1200 is capable of lifting 1200 lbs in standard trim. Can be fitted with vacuum cups to lift curved glass.
Both the Omni 1200 and the Omni 1800, which have a lifting capacity of 1,800 lbs, can be fitted with optional foam vacuum pads for lifting stone. Both models are ideal for outside and inside use, making them a perfect fit for installation jobs in commercial properties, and for the safe handling of glazing units in manufacturing and distribution centers.
Vector glass vacuum lifters
If you're looking for a glass mover that offers power and precision in equal measure, our Vector range is where you need to start.
With dual vacuum pumps for added safety, precision adjustment, variable hydraulic speed dials, and fine control via wired and wireless remotes, they are highly capable machines that enable professional glaziers to complete the installation of large units with ease.
For lifting and maneuvering units up to 1,100 lbs, we have the Vector 880E and Vector 1100 Off-Road models, with the Vector 1800 Off-Road for lifting glazed units up to 1,800 lbs. As you would expect, the off-road models are designed to handle a variety of different terrains, making them ideal for use in outdoor locations.
Vacuum lifters designed by professionals, for professionals
We have been designing and manufacturing high-quality flat glass handling equipment since 2006 and our patented designs include features that many glaziers and glass manufacturers now consider essential for moving glazed units in all environments.
We also manufacture and supply glazing guides, which hold panes securely in place while they are being fitted into a frame. Reducing the risk of breakages and enabling smaller teams to carry out installations and repairs quickly and safely, these guides are a valuable aid when carrying out repairs in residential and commercial buildings.
Choosing the right glass vacuum lifters for your needs
If you need any help choosing a glass mover that will meet your requirements, please feel free to check out our videos and latest news releases. For personal assistance, contact us by phone or email at any time.
In addition to our USA operations, we serve customers all over the world. Wherever you are, it would be our pleasure to supply you with glass vacuum lifters that make your job easier and safer. Whether you're looking for vacuum lifters in the USA or somewhere else entirely — at Quattrolifts, we've got you covered.
Contact Quattrolifts for all of your vacuum lifter requirements
At Quattrolifts, we've been helping glass suppliers, glaziers, and door and window manufacturers, for over fifteen years. Our business arose from significant safety concerns for glass workers, and most of our products are now the ideal solution to the many occupational safety issues faced by glaziers and businesses within the industry.
We'd love to help you find the right glass vacuum lifter to help achieve your specific glass transport and installation goals. Whether you're interested in something from our standard ranges or a custom-designed machine, we'll make sure the model we supply is perfect for your needs.
Not sure of the best model for your requirements? Our range of informative videos showcases our extensive range of machines, along with their specific uses. Or, if you need further assistance, don't hesitate to get in touch with our friendly team. We're always more than happy to help our customers find the best, and safest solution.